Smart Living with
"Suday Home Automation"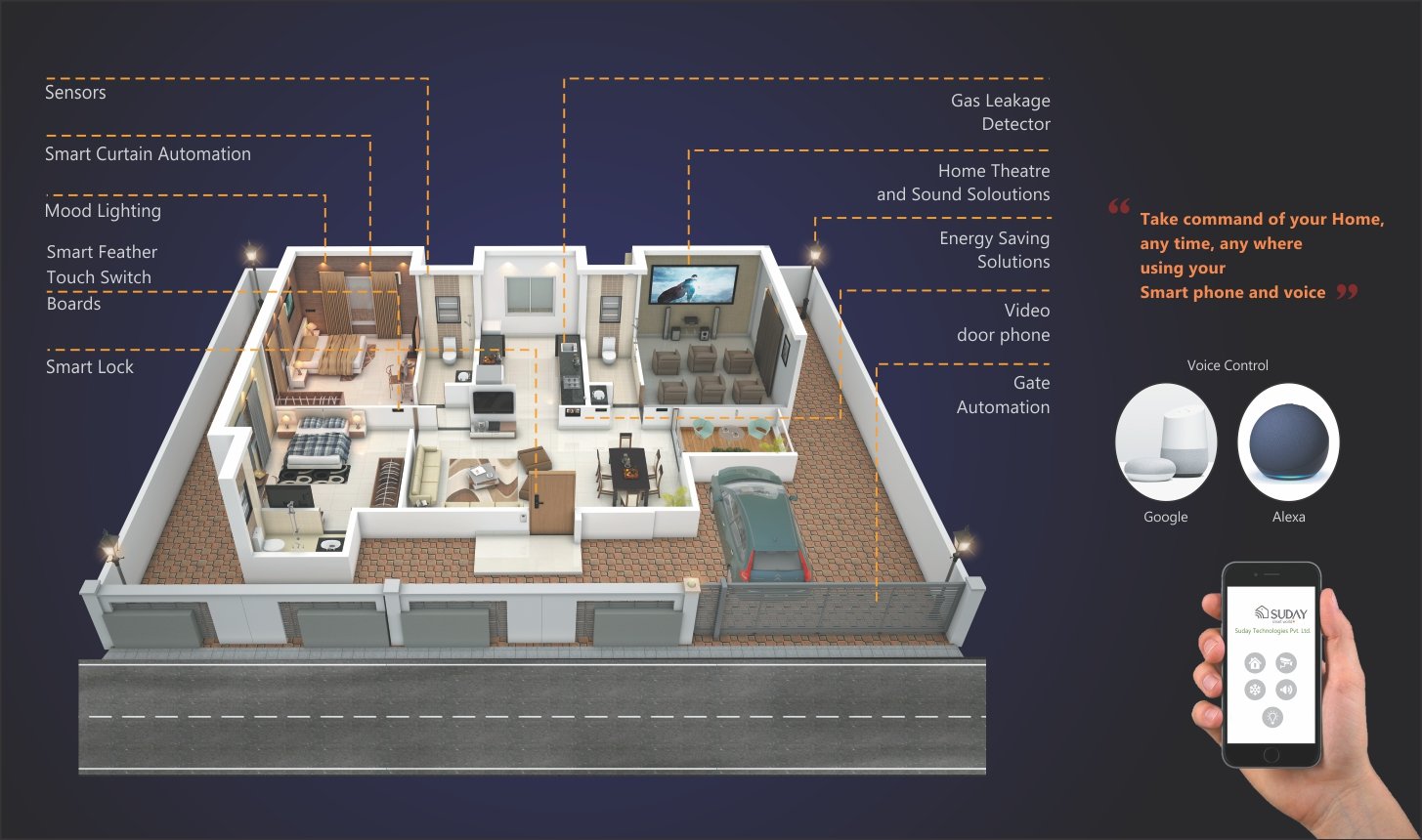 Welcome To Suday Technologies Pvt Ltd
We specialize in tailored Home Automation solutions, meeting diverse client needs with our comprehensive range of products and delivering complete automation systems..
Open main Gate "Automatically" without getting down from your car and with no need of security personnel.
Open the Gate using following methods:
Remote Control
Mobile application
Push button provided inside your home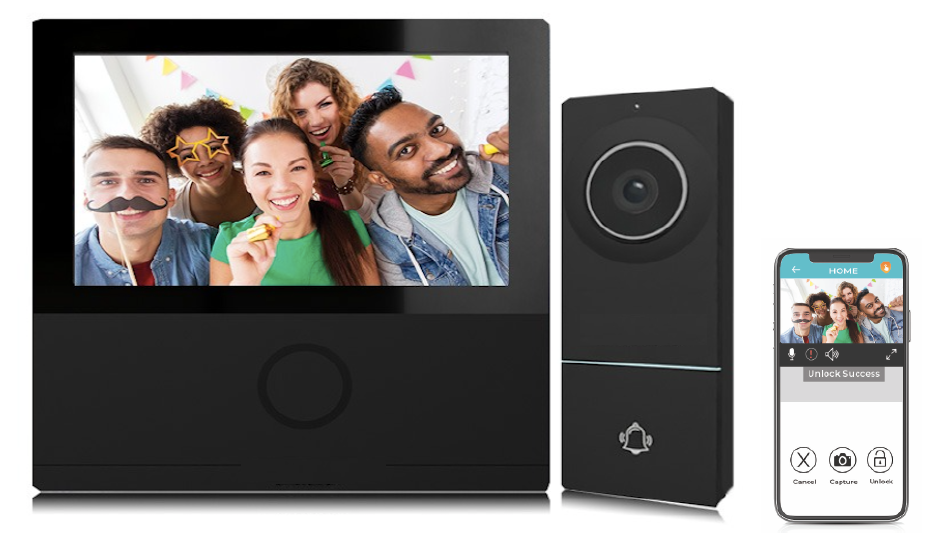 Secure your Family and Home – Know who is at your door (Video and Voice) from anywhere in the world.
Video door phone using following methods:
Get video call – on internal screen and mobile application while at Home or Travelling
Alerts – Armed with Presence sensors to detect and alert you about Human presence in front of your Main door
History – Know who visited your home with their images and timing details
Live Surveillance – Login from your Mobile phone and view your front area Anytime and Anywhere.
Make your Presence felt – View and talk with anybody standing outside your main door through your mobile Home
Easy management and configuration of the equipment
Move around Keyless –  Go to your office, vacations, parties stress free without worrying about carrying keys and also ensuring your Homes security
Open Your Smart Lock in this many ways:
Biometric – Finger and Face recognition to UNLOCK for your Family members, friends, guests, and maids only.
Smart Cards – Smart card to UNLOCK for senior citizens.
Individual PIN – Smart keypad with individual secret PINs to UNLOCK the doors.
Mobile application – Mobile APP to UNLOCK locally and Remotely.
Manual Key –  Manual Key to UNLOCK during emergencies.
Smart Feather Touch Switch Boards
Achieve complete Automation of your Home –  Lights, Fans, Curtains, Geysers, appliances etc, from Anywhere and Anytime through Mobile Application and Voice (Alexa, Google Homes)
Benefits Of Smart Switch Boards
Convenience 
Automate your Home 
Increase Security
Control from Anywhere
Automate your window curtains (Open/Close) using multiple ways:
Curtains can be controlled (open/close) from Mobile Application
Voice control (Alexa/Google home)
Smart switch boards
Schedules for opening and closing on daily basis
Remote control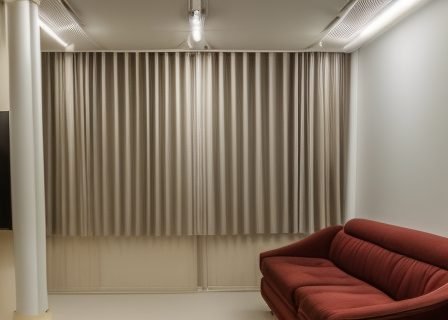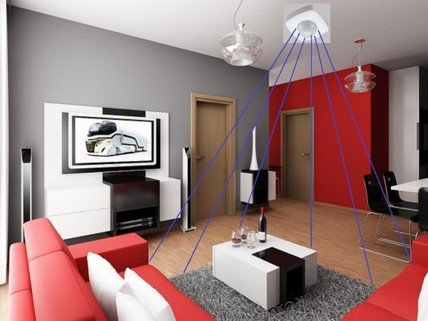 Motion Sensors: Adds to Safety and Savings to your routine life
Light control basis motion sensing
Additionally, Light control can be controlled basis of Luminous
Time setting available for ON/OFF of the lights
Motion sensor acts independently and works with any light bulb deployed
Motion sensors are available in multiple technologies depending on the use case
Gas Leakage detector: Adds to safety of your kitchen (Arms you with timely alarms for proactive actions)
Detects Gas leakage and sets of Hooter alarm in your kitchen
The Gas leakage alarm is triggered on your mobile application
The alarm also mentions percentage leakage to let you know the criticality
The alarm is triggered on real time basis and gets disabled on real time basis
Mood Lighting (Human Centric)
Humans are affected by lighting not only visually but also biologically. Light enhances your cognitive skills and sense of wellbeing.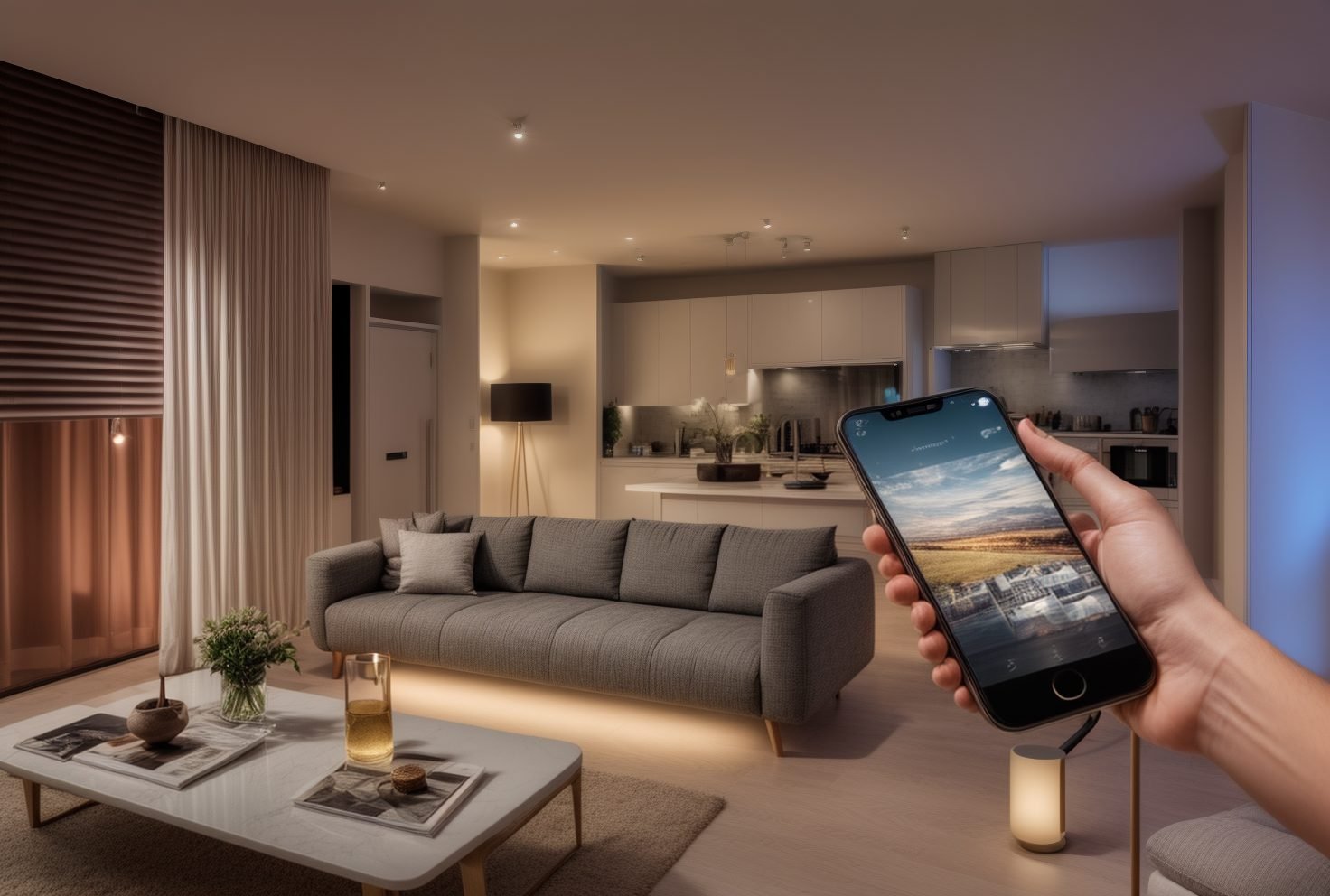 Home Theatres and Sound solutions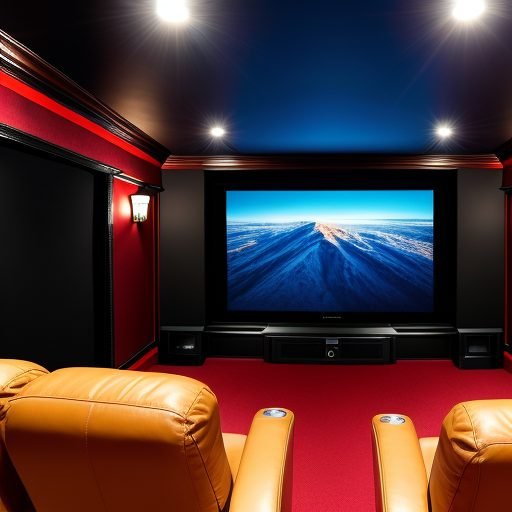 A complete Home entertainment system for watching movies and listening music at your own Living place.
Experience superior quality movies at your home with all effects a movie theatre offers, with our Home Theatre system.
Reduce your energy bills and save upto 80% with our energy saving Lighting solutions
Energy saving for your common areas, parking, staircase, corridors, etc.
Motion-based dimming controlled lights with a wide variety of Tube lights,  Street Lights, Surface Lights, etc